| | | | |
| --- | --- | --- | --- |
| | | | |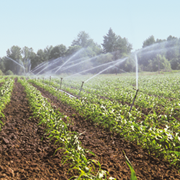 Irrigation Pump Monitoring in Oregon's Willamette Valley
Keeping equipment operating in the heart of irrigation season is critical to the success of one Cornell customer in Oregon's Willamette Valley. It was obvious to them they needed to adopt a solution that could potentially alert of any upcoming problems with their pumping stations. After implementing Cornell's Co-Pilot™ monitoring system, they now have ability to set alerts based on discharge pressure, vibration, and bearing temperature. If any of these items exceed their set thresholds, SMS text messages along with email alerts are sent. This technology provides them with information to quickly address upcoming concerns before they cause further damage.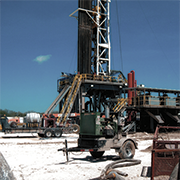 Tracking Rental Pumps for Oilfield Service
A Cornell customer, involved in oilfield water transfer, needed a solution to keep track of their mobile pump packages. With the rising costs of labor and the vast area their coverage area extends to, it was imperative to keep track of current pump location and operating conditions. Using the Cornell Co-Pilot monitoring system, they were able to retrofit existing pumps and begin tracking their fleet quickly and easily. They are now able to remotely monitor their pump's vibration levels, pressure, and flow, which aids in maximizing efficiency and reducing pump down-time caused by unexpected failures.
Pump Monitor Stops Cavitation / Pump Damage
Cornell Co-Pilot was able to create a win-win situation for a rental company. Co-Pilot uses new technology to diagnose and correct old problems more effectively. And with remote monitoring—available from thousands of miles away from the pump application, but updated in real time—Co-Pilot can assist in this time of stay at home proclamations. For decades pump rental companies have wondered how customers have been utilizing pumps in the field. A pump rental company began using Cornell Co-Pilot to monitor pumps to answer that question in late 2019. Download the full story as a PDF.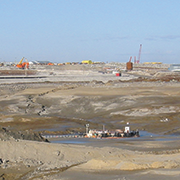 Monitoring Mining Pumps for Signs of Wear
At a sand and gravel mine in North Texas, Cornell's Co-Pilot system was implemented to monitor long term health of several water pumps. By monitoring data over the life of a pump in aggressive and harsh conditions such as this, the customer can track data trends and be alerted as the pumps begin to exhibit signs of wear. With several sites over a large area, their service technician can be aware of any upcoming issues and watch as the data tends to change over the course of time. This proactive maintenance approach allows them to keep on top of their equipment and provide a better service to their customers.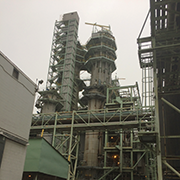 Reducing Manual Inspection of Pumps at Industrial Facility
Industrial facilities with several pump units require constant maintenance and upkeep to keep production running at full capacity. With limited manpower, maintaining an operation such as this using traditional "walk-around" methods can be time consuming. With the help of Co-Pilot, facilities can rely on intelligent monitoring to know which pumps specifically need to be addressed and a predictive maintenance approach can be implemented to reduce time and efforts to keep plants running smoothly. Knowing when and where to focus your efforts can save thousands of dollars over the life of your pump.